Propane tank supply line shutoff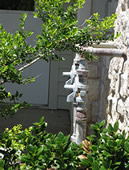 This is located against the building, near the side entrance to the left of the main front door entrance.
If you smell gas or propane, call the fire department, leave the building, and locate these valves. If you can, you may turn them off, or advise the first responders to turn them off.

Note: Once these are turned off, most units will not have hot water until the gas is turned back on and the individual water heaters are re-ignited.
Emergency Access staircase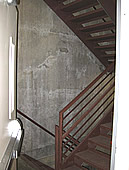 In case of a fire, or if the elevator is not usuable, you may reach any floor by traversing the access stairwell.
The access doors on every floor are kept open (Except the 8th floor).

There is emergency lighting throughout, and flashlights have been installed at key locations for use in an emergency.
Lobby Alarm monitoring keypad
Handling Building Alarms: Details Pending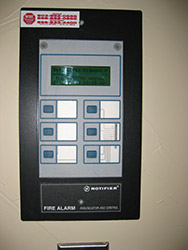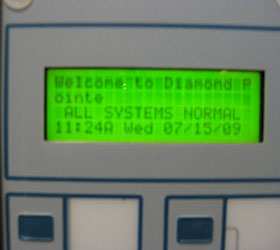 Unit Fire Alarms
If a fire alarm occurs, each condo unit has a fire siren and flashing light that will go into alarm.